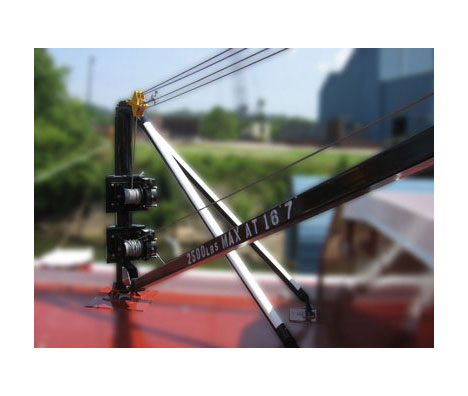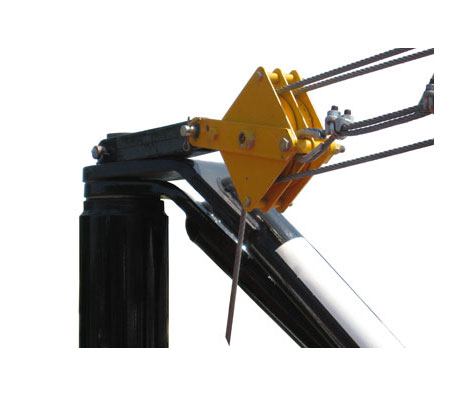 2500 pound (1134 Kg) non-shock lifting capacity at maximum radius of 16'-7" (5 m - 178 mm). The barge crane operates equally as well at 5'-6" (2 m - 152 mm) minimum radius.
270 degree swing capacity resulting in maximum flexibility for lifting and positioning equipment.
One man boom operation leaving other personnel free to position and secure load. Reduces time required for such tasks as hose connecting, removing pumping equipment for repairs and loading oil drums or miscellaneous equipment.
Low silhoutte. By removing backleg pins, the crane king post folds down to a height of 3'-10" (1 m - 254 mm) to minimize low bridge problems.
Quality tested to 150% of non-shock working load.
Back to Top