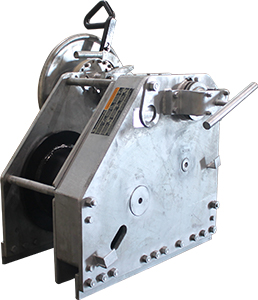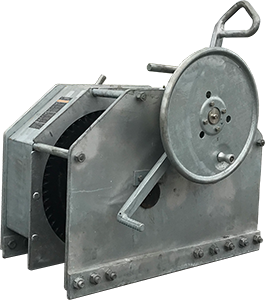 Features
Hot-dipped Galvanized coating.
Patented high load release dog with secondary anti-backlash drag brake that is activated automatically with the release of the dog.
High load release brake is a multi-disc system that incorporates all stainless steel moving parts.
No hot work required: mounts to several NABRICO winch models and some competitors models.
Heaviest winches in their class.
Incorporates our powerful FASST Winder system.
No ratchet or ratchet handle extension.
Ergonomic height.
Uses standard 40-ton and 65-ton winch drive train.
Fully guarded gears.
Fastest and easiest way to fully tighten a winch.
Back to Top